Communicating with video to engage and grow your business.
While video ad allows you to target your valuable customers, video is the most effective way for your audience to discover your brand.
A thoughtful video advertising strategy gives you the power to influence your target audience to take an action and achieve your business goals. It helps drive quality traffic, generate leads, and increase conversion.
Video Ads That Attract Customers And Drive Results
Video ad that builds your unique brand while staying one step ahead of your competition. Video helps showcase your brand to a large and target audience when combined in your digital marketing strategy.
In this digital era where people are more interested in video content, video advertising is probably the most effective and easiest way to reach your audience online. 
Why Video Advertising Matters
The statistics show how videos capture attention, gain brand awareness, increase sales, and influence your audience.
85% of marketers say that video is an effective way to get attention online
Video ads are the No. 1 way consumers discover a brand they later purchase from.
84% of people say that they've been convinced to buy a product or service by watching a brand's video.
78% of marketers say video has directly helped to increase sales
Our Online Video Advertising Services
Evolve Impact will work with you closely to understand your goals and identify your best video assets, develop the video script and record the voice-over to deliver great results.
Let's capture your audience attention, gain brand awareness, and increase your ability to achieve your business goals with our video advertising.
YouTube Video Advertising
YouTube is the second largest search engine after Google and the largest video platform on the web. It provides an effective, low-cost advertising platform for promoting your products or services to a large audience. Our team will make your video ad and create a YouTube advertising campaign that delivers a measurable return on investment for your business.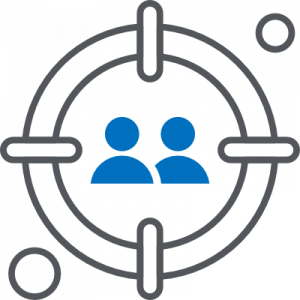 Using video ads in Facebook is a powerful strategy to promote your brand, services, products or showcase your business. You can communicate with video to engage with your audience and generate business leads from people who are interested in your business. With Facebook video ads, we help you grow your brand and reach your business goals.
Video marketing requires a great video editing that brings your script, B-roll and footages, and video assets to life and tell the world your story. Whether you're in the process of editing or you haven't even started, our team will put everything together to get attention online. Let's help your audience discover your brand and learn more about your services and products.
Check Out Some Of Our Work
We can bring your story to life with video advertising to increase brand awareness and drive results. We have already helped many businesses and organisations to run successful video advertising campaigns. Have a look at some of our works.
Build Your Unique Brand With Videos.